CO-NX
The Communication Nexus
We offer interpreting services for diplomatic meetings, conferences, workshops, arbitration, bilateral meetings, negotiations and other events.
We assist companies, government institutions, cooperatives and NGOs from the United Kingdom who are seeking to expand their presence in Latin America.
We work in partnership with virtual platforms offering remote simultaneous interpretation (RSI) and we provide interpretation equipment for face-to-face meetings.
We operate in English, Portuguese and Spanish, catering for Latin America countries during their visits and negotiations in the United Kingdom.
We offer operational, logistic and personal support to Latin American companies, cooperatives, governmental agencies and executives whilst in the United Kingdom and Europe.
We support British companies and government institutions to interact with Latin America through providing interpreting services, translations, intercultural training and ground logistics.
We work with a portfolio of educational institutions in the United Kingdom, Europe and Latin America, to create bespoke tailor-made courses and workshops.

We facilitate the exchange of knowledge between countries and organise missions according to the itinerary and requirements of delegations.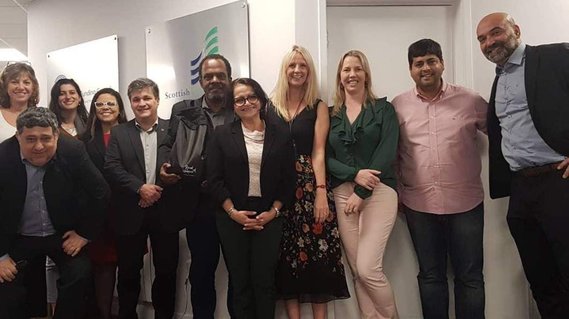 Basic
• Simultaneous or / and consecutive interpretation
• Platform hire for remote simultaneous interpretation (RSI) or equipment hire for face-to-face simultaneous interpretation
Plus
•Transport hotel/event/hotel
•Agenda planning or educational programme and field visits
•Simultaneous or/and consecutive interpretation
•Chaperone or head-interpreter during the entire event
•Equipment hire for simultaneous interpretation
Premium
•Comprehensive transport (airport/hotel/event)
•Driver on-call for executives
•Agenda planning or educational programme and field visits
•Pre-event Coaching
•Simultaneous or/and consecutive interpretation
•Chaperone or head-interpreter during the entire event
•Equipment hire for simultaneous interpretation
CO-NX LTD is registered in England and Wales. Company No.11968882